The Career Center is located in the heart of Holy Rosary High School. Drop by and get to know us. We can help you in exploring your future career options.
Objectives
Coordinate career and employment preparation services to grade 8-12 students attending Holy Rosary High School through projects, activities, and events that will prepare them for the transition from school to work or post-secondary education.
That the students become aware of the career and educational options open and available to them upon graduating from Holy Rosary High School.
Connect students to employers/business/industry and post-secondary training institutions to assist them with their career planning.
Provide Career Counselling services, information and tools to support career planning services to youth in school.
Interest Inventories: Every student grade 8-12 will have the opportunity to complete an interest inventory.
Surveys regarding future plans and career paths: Three times a year for grade 12 and once a year for grade 11.
Individual meetings with all grade 12 regarding future plans and career paths: Provide assistance on an individual basis as they began this journey.
Resume building
Job interviews preparedness
Standard First Aid, CPR and AED Courses.
Finding money for your after high school program: Scholarships – (How to find them and apply for them). Government student loans programs. Local bank and credit union programs.
Step Ahead Program – (Detail career exploration with community mentorship)

Health Field
Engineering
Business/Commerce
Education/Early Childhood
Trades/ Apprenticeship

Tours/Presentations

Tours to U of S, U of A, Lakeland College (Lloydminster and Vermilion), etc.
Working with post-secondary institutions to provide presentations about their school and programs they offer to students here at Holy Rosary.
Attend
Local Career Fairs
Local Try-A-Trade and Career Expo
Provincial Try-A-Trade and Technology Career Fair
Take students to local College Days Showcase
Provide opportunities for students to learn about and partake in different careers and career opportunities, for example:
Community Services
Apprenticeship and the Trades
Provide Opportunity for students to investigate the trades in Alberta and Saskatchewan
RAP (Alberta- Registered Apprenticeship Program)
SYA (Saskatchewan Youth Apprenticeship Program)
Post-Secondary Counsellors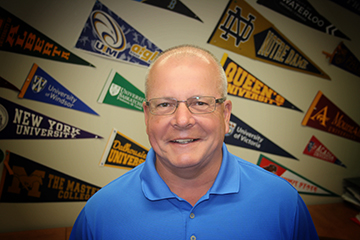 Mr. Howland
organizes field trips and spend a days to University's and Colleges in the region
apprenticeship
trades
joining the workforce
pre-employment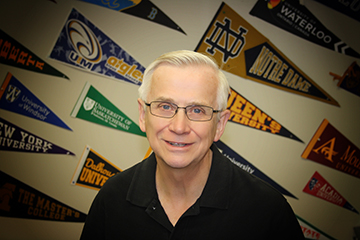 Mr. Abrosimoff
freshman survival
college and university applications
step ahead program
student loans
financial supports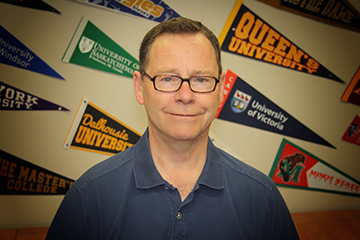 Mr. Steuart
scholarships
timetabling
class selection
Applying for Post-Secondary Programs can be a daunting task, but it need not be. Students should realize that universities and colleges want students to enter their programs and will accommodate them providing they meet basic requirements and deadlines.
Be aware of deadlines for applying to these institutions. For most programs at the University of Alberta and the University of Saskatchewan, May 1st is the application deadline, although this may vary for certain programs. If you have not looked into this yet, you should do so immediately. Lakeland College will accept applications up to September 1st for their University Studies program; however students are advised to apply much earlier than that.
Students are also advised to consider applying to more than one institution in the event they are not accepted at the location of their first choice. You will have to pay an application fee, but this is preferable to not being able to attend a post-secondary program at all.
What Happens Once You Apply?
Once you have applied, the institution will notify you as to your status. Typically there are three categories:
Conditional Acceptance - Usually granted if the applicant meets the requirements of the program. Your second term marks must remain at an acceptable level in order to receive final acceptance.
Waiting List - You may be placed on a waiting list for a particular program if the course is over-subscribed. If placements open up, you may be accepted however you will want to be investigating other options in the event this does not occur. Apply to another institution, college or unclassified studies.
Non-Acceptance - If you are not accepted into the program you desire, try to register as an unclassified student or apply to another program.
What are transcripts and how do I get them?
All post-secondary institutions will require transcripts when you apply and will ask for a final transcript after your final marks have been submitted. Your final acceptance will be based upon your final transcript. The counseling office can provide you with a current transcript which will serve the purpose of making initial application. We can also provide you with a request form from Saskatchewan Ministry of Education to have a final official transcript sent to the post-secondary institution of your choice. This request should be made no later than June 23rd. See the Academic Counsellor for these forms.
Student Loan Applications
Available from the counseling office. Please stop by and ask for an application and assistance filling one out.